Birthday for Babies
Join Still Aware for a birthday celebration of all babies chasing butterflies in the sky.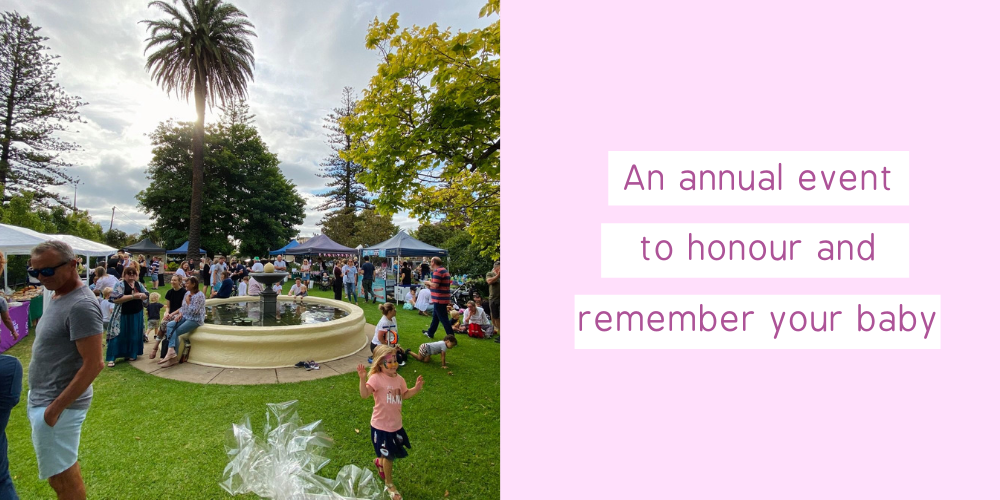 Birthday for Babies is an annual event held at Alfie's Butterfly Market in Glenelg, South Australia.
Featuring twilight markets with a range of local artisans, foodies, and bereavement organisations, as well as a live butterfly release in remembrance of a special child or children born still. Visit the Birthday for Babies website to find out more.
The event began in 2015 in remembrance of the over 2000 babies born still in Australia every year and to raise awareness of the 6 families daily affected by such tragedy. The first of this annual event was held in memory of Alfie Foord-Heath, a beautiful angel who was born without breath of February 12th, 2014. Alfie's mother, Claire, founder of Still Aware, had the vision to create an event where every family can celebrate their babies birthdays, particularly those we hold in our hearts.
Launched in 2020, families who cannot make the event can opt to Host a Birthday For Babies fundraising event and honour their precious baby in their chosen way.