Donate Your Drive Appeal
Staying at home during COVID-19? Donate the cost of your drive to help us develop new programs.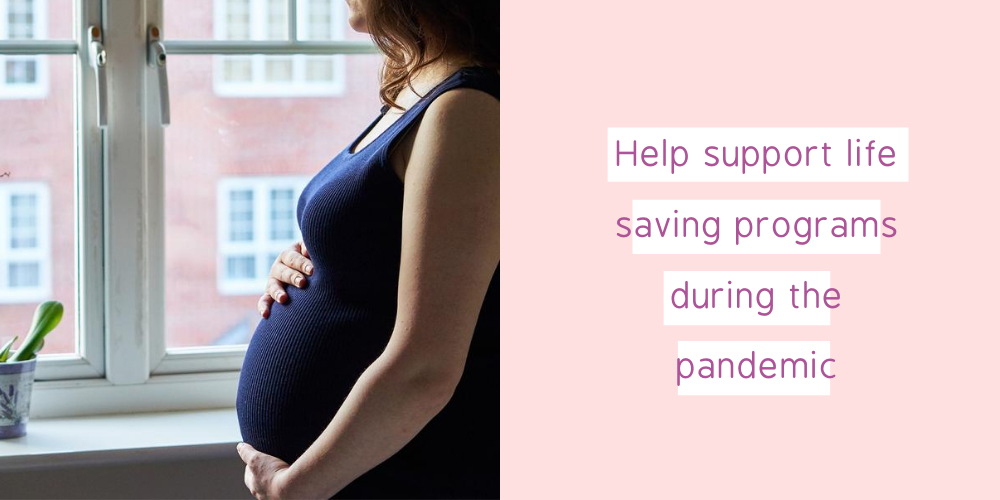 These past months have been challenging. The COVID-19 pandemic has had a flow-on effect and has impacted every industry. We are so pleased to see that awareness has bought a national mandate for action to flatten the pandemic curve, an Australia wide unity and a decrease in coronavirus cases - well done! It is the rallying of the Australian community that has saved lives.
Can awareness bring change? Yes.
Still Aware have been banking on this fact since our February 2014 inception. What we don't know can hurt us. As a result of the pandemic, the guidelines of care in pregnancy has changed. Women are reporting to us that they have delayed visiting pregnancy care providers even though they or their baby have had a need to. This is concerning to us. While we continue our mission to increase awareness and education on safe pregnancy measures, we need your help to do so. In the next financial year, we would like to run the following programs to help save the littlest lives:
Rural and Remote Stillbirth Prevention Support Program (cost estimate $100,000)
Stillbirth is the leading cause of death for children under 14 years old. Every day in Australia 6 babies are stillborn. This program will enable 29 dedicated education sessions for regional and remote centres. Each workshop would enable attendance of up to 100 clinicians which would mean reaching 2,900 pregnancy healthcare providers with an expected beneficial impact on 23,000 individual pregnancies. Through a recent survey, it was determined that 90% of pregnant women were not being advised of the importance of babies' movements (a change in which is a leading indicator of stillbirth). Education and awareness are paramount and can directly save babies lives. This program will use a multi-dimensional approach which will directly assist in decreasing stillbirth and promote healthy pregnancies. The program is tailored specifically for the regional clinical communities through online interactive workshops with professional development accreditation.
Inclusion & Diversity Program for Stillbirth Prevention (cost estimate $120,000)
Indigenous Australians are twice as likely to experience stillbirth. There is a genuine need to better understand the needs of Aboriginal and Torres Strait Islander community needs. Without direction from these communities we can not expect to be able to facilitate change. This program seeks to help grow and understand community needs, deliver awareness and education advice, facilitate tools for change and guide resource needs. This program seeks to facilitate and maintain liaison and cultural support links with the broader community to enhance access for Aboriginal and Torres Strait Islander women and their families when presenting to health services. The program includes support, liaison and follow-up with and on behalf of Aboriginal and Torres Strait Islander parents and their families.
Online education and awareness for expectant families (cost estimate $130,000)
One in every 135 pregnancies will end with a baby being stillborn in Australia. This is not an inevitable statistic and with active education and information we can reduce this number by half. This program centres around accessible online education that is shaped around informed pregnancy and mutual decision making for expectant families. Continuity of care and provision of information is critical to helping raise awareness and for prevention of stillbirth.
This program provides easy to adopt measures and healthy behaviours that are protective in pregnancy. The program raises awareness around maternal-fetal relationship and ways to communicate with baby before birth. Promotion of emotional attachment and increase in bonding development. Provision for online education ensures accessibility for the 300,000 expectant families across Australia in desperate need of safe and empowered pregnancy tools to actively engage with baby in utero and contribute to reducing perinatal morbidity and mortality. The program engages expectant mothers and encourages involvement of partners and families. It will build understanding of physical and emotional wellbeing and pregnancy and mental health. Families will gain a clear understanding of ways they can work together with their antenatal care provider to provide a protective and engaged pregnancy, relieve anxiety and develop a strong bond with their baby for pregnancy and beyond.
We realise that it may not the optimal time, but as many of us continue to stay home we are asking for you to Donate Your Drive, and help us to launch these life-saving programs.